Definite Metal is a Manufacturer, Exporter and Wholesales Supplier of cnc turned components. We are manufacturing high-quality CNC Machined Components as per industrial needs. Our components are equipped with turning equipment, precision machining, which ably supports keeping in mind the vast necessities of the patrons. We manufacture these components in a wide range as per customer specifications. Our experts provide strong efforts to design and develop CNC Machined Components in different types of threads. CNC Machined Components are ranging from very large parts to extremely small or precision machined components. We also provide bulk manufacturing or mass production for CNC Machine Components. Get a Quick Quote for any type of requirements related to CNC Machined Components.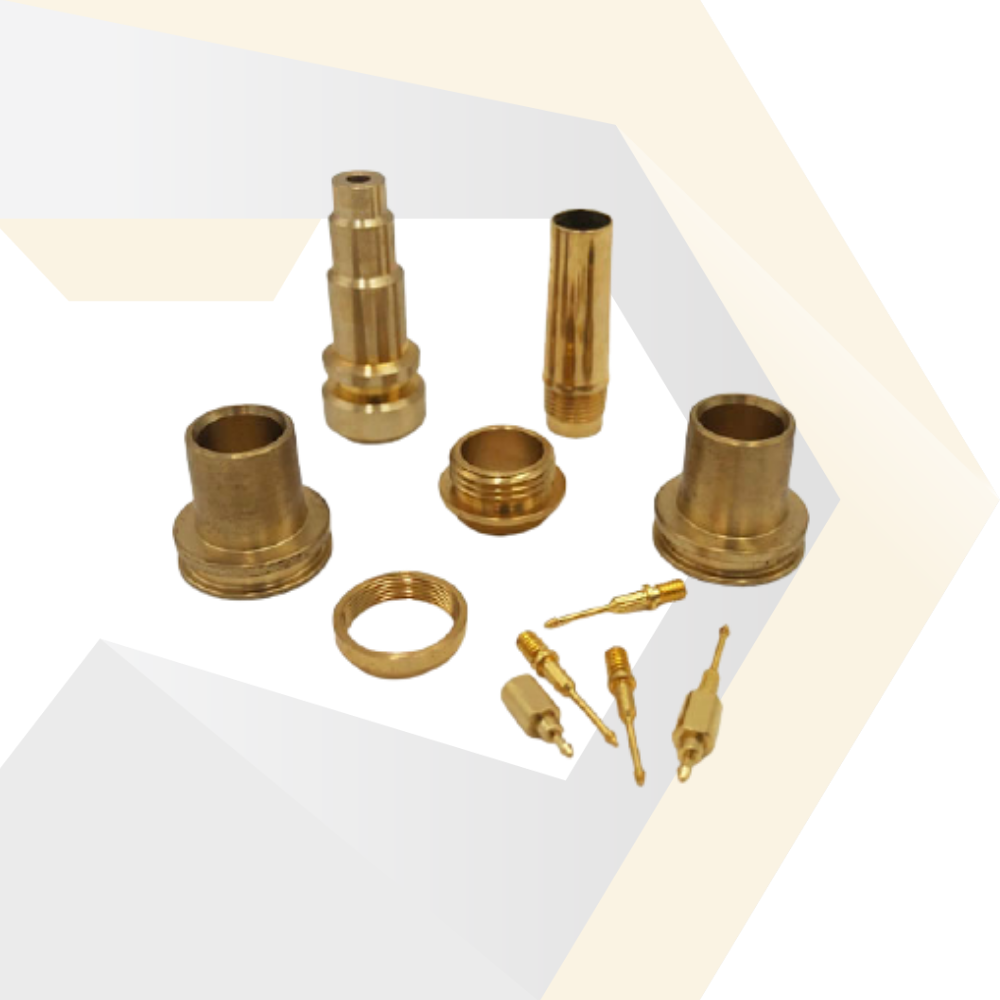 Available Material:
Free Cutting Brass IS 319 Type (I) or
Free Cutting Brass as per BS 249 Type (I) or
High Grade Free Cutting Brass
CDA 360 Brass
CZ-360 High Grade Brass
Any Special Brass Material Composition as per customer requirements.
B.S.W., B.S.F., B.S.B., B.S.P. & B.S.P.T as per British Standard Whitworth Form
N.C. & U.N.C., N.F. & U.N.F., N.P.T & N.P.S., N.S., N.E.F. etc. as per American National Form Threads
Metric, NPT, BSP, PG or specified
ISO Metric (MM Threads)
BA Threads
DIN Standard
GB Threads
Length/Size:
Any size as per Custom Designs or requirements.
Finishing Available:
Nickel Plating
Chrome Plating
Tin Plating
Copper Plating
Blue Zinc Plating
Yellow Zinc Plating
White Zinc Plating
Silver Plating
Gold Plating
Brass Plating
Any other coating as per customer requirements
Corrasion and Chemical Resistant
Any types of CNC Turned Components can be developed as per customer's requirement & specifications.